For anyone pursuing ambitions in art it can be quite a challenge to develop a personal and distinctive style, to establish direct contact with one's work, a genuine connection.
We organize creative art workshops with a strong focus on searching, experimenting, tearing down the usual boundaries and looking beyond, and this in a contemporary framework and a positive creative atmosphere. A European approach that can bring you one step closer to artistic and spiritual fulfillment. During this workshop we will digest a creative program with an individual angle, in which I will motivate you to explore and challenge your decisions.
During the first day of the workshop we will mainly use pencils, charcoal and gouache paint to set out exploring and outline initial creative development. On the second day we will continue our creative journey with oil painting.
The workshops are oriented to teenagers and adults who already have a certain artistic background, whether educational or autodidactic, and want to reach out further. If you've never drawn or painted before, or if you are only interested in traditional art, then this workshop is probably not for you.
The workshops will be held in English and Chinese simultaneous.
当一个人在艺术领域中孜孜不倦地探索时,总有一个很大的挑战,就是定位自己独特的艺术风格和表现方式,以及与自己的作品建立真正的联系。
我们建立的工作室,着重于在当代的艺术框架中,创造一个探索、实验、打破以及超越常规的积极的创作氛围。一套欧洲的创作方式带你进一步攻占艺术和精神的高地。在课程中,我们会总结一系列创作方案来解决这个问题,激励你去探索,挑战你的决心,并通过有帮助的绘画表现形式来展现油画颜料及用笔不一样的创作方式。

第一天的课程主要使用铅笔、炭笔以及广告色来对物体轮廓进行初步创作与探索发展。第二天将使用油画继续我们的创作之旅。

此次课程面向有一定艺术背景的青少年和成年人,无论您是否受过专业的艺术教育,只要仍渴望在艺术领域探索更多并且对艺术有浓厚的兴趣,我们欢迎您的加入。如果您从未接触过美术,或只对传统艺术教育感兴趣,我们或许不是您最好的选择。
此次课程将由中英文结合授课。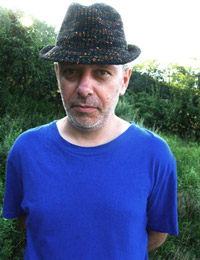 Jan Gaudissabois is a Belgian who has been active in the creative field for many years, and in different branches. Mainly focused on drawing and abstract painting, he also has a career in animation, and experience in photography, videography, mono-type printing and even stone carving. Jan has lived in several different countries and is now located in Dalian, China.
Jan's personal website is www.sobie.net.
Mr.Gaudissabois来自当代艺术风格独特的比利时,多年来一直活跃在创意领域及其分支,主要致力于素描画和抽象画,同时工作在动画领域,并且在摄影、摄像、单板画和石雕方面也有丰富的经验。Mr.Jan曾在欧洲旅居多个国家,现定居中国。Jan的个人网站是:www.sobie.net.