Our next workshop will take place from 21 to 22 October 2017, in Dalian`s beach resort JinShiTan (金石滩). There is a direct local train connection from Dalian train station, and KaiFaQu. The complete workshop program runs for 2 full days, but you can also join up for the first day only, however, not the second day only.
下一次课程将于2017年 10月21日~10月22日在金石滩进行。可在大连火车站与大连开发区搭乘直达轻轨列车抵达终点站金石滩。全部课程为期两天,若您时间有限,可以只参加第一天的课程,但不可只参加第二天的课程。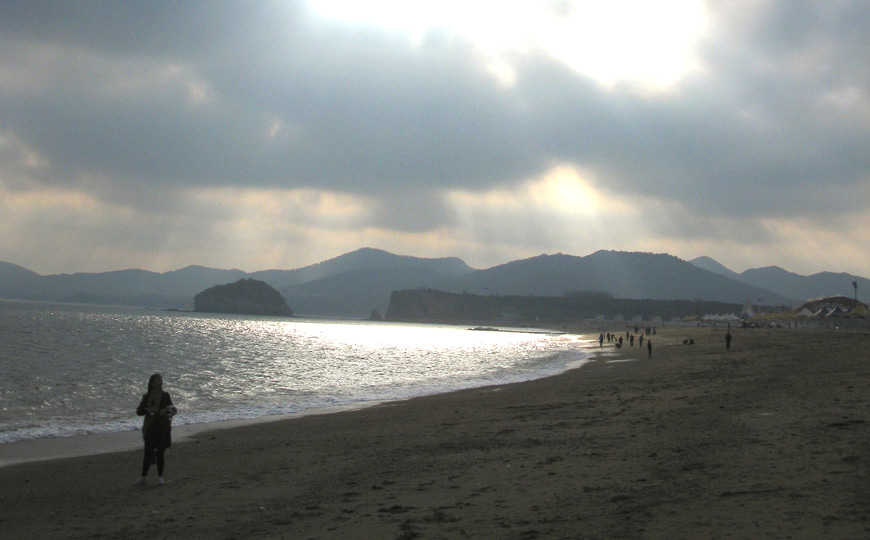 We will give you some advice on affordable accommodation in the area, in case you need it.
我们将提供适合您的当地住宿信息,以便您需要
The fee for the workshop in Jinshitan on October 21 to 22 is 550 Rmb for the full program, and 300 Rmb for the first day only.
This price includes following:
- 2 full days creative program, support, advice, guidance and a positive creative atmosphere.
- We provide an easel, drawing board and all the drawing and painting material you will need for this workshop.
- We work with a life model, and an interpreter English / Chinese.
10月21-10月22日大连金石滩课程费用为:完整课程550元,单日(第一天)课程300元。
费用包括:
- 富有积极创作氛围的两日课程及相关创作支持、建议、指导。
- 我们提供画架等全部绘画材料,如果您需要使用更多材料并且我们有剩余,可以以最低价格另外购买。
- 真人模特,中英双语授课。